Empty Mirror is an online-only literary and arts magazine. Our focus is non-fiction (essays, articles, review and interviews), but we also publish art and poetry.
We publish new work on most Fridays, and occasionally on Wednesday.
What we're looking for
Empty Mirror's focus is on non-fiction. This includes but is not limited to essays, reviews, articles, and interviews which focus on the literary and visual arts.
We also publish visual art and poetry on a regular basis.
We're also very interested in the Beat Generation. If you've written something about the Beats, please send it our way!
On occasion we publish pieces on writing and publishing, book collecting, music, film, and countercultural movements.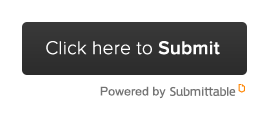 For a better chance of acceptance, please read our contributor guidelines below before submitting your work.
Contributor guidelines
For all submissions:
For your best chances of acceptance, browse our website to get a feel for what we're about.
Please include a bio. You're welcome to include links to your website and social media accounts.
Submit your work here.
Please whitelist [email protected] so that you'll receive our reply to your submission.
(But don't send submissions directly to that address.)
In most cases you can expect to have our decision within 1-12 weeks.
Most work is published within 1-10 weeks of acceptance.
Poetry
Any length is fine.
We like to feature more than one poem by each poet; please submit 2-6 poems at a time.
Please don't double-space your poems (unless they must be presented that way when published).
We don't accept poems which have previously appeared online.
Nonfiction
Length is very open. Just send us what you've got.
While we prefer work which hasn't been previously published, we occasionally make exceptions. If your work has been published elsewhere, please tell us when and where.
Please attribute your sources when appropriate. We prefer CMS or MLA style, but are flexible. Please use endnotes rather than footnotes.
You're welcome to include images with your written work.
Images should be uploaded as individual files (.jpg, .gif or .png), rather than embedded in a Word document or a pdf.
Attribution of third-party images is necessary; if you're using images created by others, please provide the name / source / licensing details as appropriate.
No attribution is necessary for book covers.
We don't indent paragraphs; paragraphs are instead indicated with spacing after each. If your work uses paragraph indents, they'll be removed before publication.
Work may be copy edited.
Questions? Don't have image attribution? Please contact me (Denise) and I'll be glad to help.
Book reviews
If you'd like us to publish a book review that you've written, please see the non-fiction guidelines above.
If you'd like us to consider reviewing your book, please see our book review policy and guidelines, then send us an email.
Visual art
Please submit 3-12 images.
We'd like to see work united by a common theme or style.
We like to see art which takes risks.
Any text files which accompany your work are welcome, too.
Your artist's statement, or an introductory note about your work is optional, but very welcome.
Images should be uploaded as individual files (.jpg, .gif or .png), rather than embedded in a Word document or a pdf.
Images should be at least 550 pixels at their longest dimension; 750 or larger is best.
Please name each image with its title, or include a caption. (If untitled, that's OK too.)
Previously published images are OK.
Fiction
We're not currently accepting fiction submissions.
Questions?
Please contact Denise here.
Ready?
How we'll promote your work
We can't currently offer monetary payment. (The small amount of money generated by ads each month is almost enough to cover our webhosting costs.)
However, your work will be read, and publicized, on a website that gets tens of thousands of visits per month. Most newly-published features are showcased on our homepage. We want to help you get the word out about your work. (That's why we started Empty Mirror in the first place.)
We'll include your bio on every piece you contribute to Empty Mirror. We're also happy to include links to your websites, social media, and sales pages, to encourage folks to learn more about your work.
We'll also share your post on our social media accounts – multiple times. We currently have well over 20,000 followers on our several Twitter accounts, and also post to Facebook, Pinterest and Google+.
If you're on Twitter – let us know and we'll follow you.
Please note: All rights to published work stay with the author. You always keep your copyright.
Ready to send us your work?